"You have superpowers when it comes to being able to read between the lines and see the magic in others. In one hour you completely nailed what I do best for my clients, something I've always struggled to put into words. It turns out that's because I am too close to it and couldn't actually see it. 
That is one of the greatest investments I can give to my business, to be able to speak directly to the souls of the people I dream of working with, for them to know I understand them. To be able to bounce ideas off you and talk about things from my client's point of view was so, so valuable."
Doing it yourself doesn't have to mean doing it alone.
Not everyone wants or needs to hire a full service consulting or copywriting package, but trying to do all of your marketing all by yourself can be a huge struggle.
Maybe you're bootstrapping your dream business, but you want an expert's eyes on your brand messaging and copy before it goes out into the world

Maybe you don't ever want to outsource your copy, but you do need help making sure that the strategy behind your beautiful words is set up to sell

Maybe you're a whip-smart, eager new copywriter, wishing for an experienced mentor to help you build your confidence

and

your copywriting chops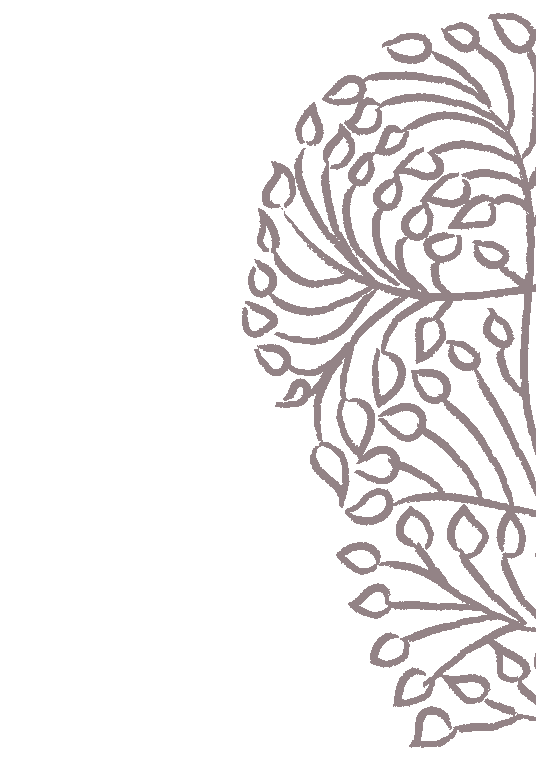 Book yourself a breakthrough moment.
Your chance to pick my brain on all things marketing. It's serious business (and offers serious results) but we'll approach the process with a playful, curious spirit.

The question we hold close in these sessions is:

How could this be easier, more creative, and more beautiful?

What's included:
Insightful pre-call workbook to get your brain moving in the right direction so you get the most out of our time together

90 minute one-to-one call with me

Call recording

Call transcript

Next steps and recommendations action plan
The call is totally customised to you and your needs. This hour and a half is all yours, and we'll make the most of every minute.

We might:
Pluck your USP from a big messy brainstorm (if you've been going in circles, I'll help untangle you)

Rewrite the headlines and crossheads of your sales page to make sure they are telling a selling story

Go through your homepage copy line by line so that it's speaking directly to your dream customers

Concept and outline a "tiny little offer" to bridge the gap between lead generation and your signature packages

Go over your nurture sequence to make sure it's truly nurturing 

Talk through the blocks you feel around marketing yourself and your work
You can book right into my calendar today and get some clarity and momentum going. Bring me a piece of copy you've been wrestling with, or your sticky strategy question, and let's go exploring. 
Cost $350
(€300 plus VAT)
The quickest way out of website shame: a no-judgement all-constructive copy review.
Website shame is a thing that too many amazing entrepreneurs struggle with. It is SO HARD to write your own copy, even when you know what you're doing. (I wrote 5 complete websites for clients in the time it took me to get this one out. So I get it.)
This is where I play Copy Godmother to your website. How amazing would it feel to have a knowledgeable, compassionate copywriter by your side to give you individual, line-by-line feedback on your website copy?
What's included:
In-depth pre-review questionnaire so that I understand your audience and your brand

Comprehensive line-by-line copy review of three key website pages, with overall site-wide messaging recommendations

90 minute recorded website review video with transcript

Example rewrite of one key copy area (usually the home page hero section)

30 minute one-to-one Q&A call with me

Call recording

Call transcript

Next steps and recommendations action plan
I'll give you detailed insight on your copy as it exists today, with immediate fixes and suggestions you can use right away. 
We'll find more opportunities for conversions, make sure your headlines are pulling their weight, and make your website a more welcoming place for your ideal clients. 
After you've had a chance to go through the review, you'll join me for a 1-2-1 Q&A session to make sure you're perfectly clear on your next steps. 
Cost $950
(€840 plus VAT)
What needs to come next for you and your business?
Let's get you clear.
For service providers, coaches, and solopreneurs who need a marketing reset.

You know that momentum is everything, but there are so many places where you can get stuck or overwhelmed. 
When you're so close to your business, it's hard to see clearly. 
It's also lonely (and boring) in the echochamber.

If you want to jump off the deep end into the next amazing thing, start here. 
This is a miniature creative retreat just for you and your business, packed full of marketing insights, epiphanies, and actionable next steps so you can get unstuck and take your brand messaging to the next level. 
It's an intensive process, but it's thrilling, motivating, and enlightening. 
What's included:
Insightful pre-retreat coursework so you can come to your retreat day, ready to transform your messaging and marketing 

Three 90 minute one-to-one calls with me, with independent work in between

Call recordings

Call transcripts

Next steps and recommendations action plan

2 weeks of follow up Voxer support as you implement

Each retreat is bespoke to you and exactly what your business needs right now. 
We'll start with an in-depth exploration of your brand, your offers, and your audience as they exist today. Then we'll begin to identify gaps and opportunities in your existing marketing, and work through exercises and practical steps to unstick you.

We might:
Concept and outline a new lead magnet and email nurture sequence with a mini offer at the end

Map a funnel and sales page for a new signature offer

Define your brand voice and personality

Identify your core brand messaging strategy

Set up a voice of customer survey and email scripts to set you up for new website copy and product development ideas 

Brainstorm and document new ways to extend your in-person brand experience into your marketing strategy
If you have been feeling stuck and stagnant in your marketing and are thinking about a rebrand, this is an incredible way to build momentum and make huge progress in a single day. 
Get clear, get inspired, and get confident about exactly what you need to do next. 
Cost: $1500
(€1350 plus VAT)